Share with Care
Know the risks before you share a home, ride or more
The sharing economy is rapidly gaining popularity. PricewaterhouseCoopers expects it to hit $335 billion in global revenue by 2025. Before you jump in on peer-to-peer transactions, understand how they work and how to avoid financial pitfalls.
Taken for a Ride
Ride-sharing companies such as Uber and Lyft connect individual drivers with people who need rides. Passengers and drivers can screen each other, schedule rides and collect payment electronically.

Consider these tips to stay safe on the roads:
Before contracting as an Uber or Lyft driver, consult your insurer. Personal auto insurance typically excludes coverage for business use or when drivers are "available for hire."


Several insurers offer products to fill coverage gaps for ride-share drivers. Premiums, type of coverage, limits and availability varies by state. Ask your insurance agent or insurer to find out what is and is not covered.


Before accepting a shared ride, know the extent you are protected in the event of an accident. Most ride-sharing companies have liability policies to cover any passenger injuries. If you are injured while riding, report a claim with the driver's insurer and the ride-sharing company's insurer and let them sort it out.


If you frequently use ridesharing services and are driving less often, consider usage-based auto insurance or UBI. UBI examines driving habits (miles driven, speed, time of day and other factors) to determine insurance costs. Check out NAIC's DriveCheck Self-Assessment.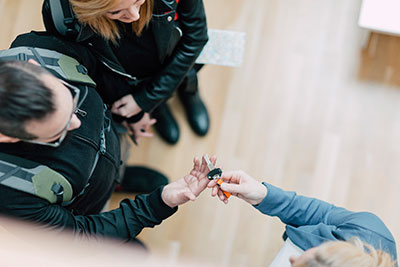 Welcome Home
Home-sharing or peer-to-peer rentals are sites where people rent out rooms or entire homes to guests for extra income. Guests find a property online and pay for the stay like a hotel. The difference is that the property is often a privately owned apartment, condo or house. Anyone can register as a host or guest.

Get facts to improve your home-sharing smarts:
Regularly renting out rooms for a profit may make you a home-based business. As some homeowners policies won't cover property damage caused by or injuries to a paying guest, talk to the home-sharing service and your own agent to determine if additional liability coverage or special landlord insurance is needed.


If you plan to stay in accommodations secured through a service such as Airbnb or VRBO, confirm your own homeowners, renters or personal liability insurance policies offer protection for potential damages to the rental property. If not, make adjustments as needed.


Home-sharing user agreements change often. Read the fine print every time.
Goods & Services for Hire
A smaller segment of the sharing economy involves the lending of personal items for a fee. Lenders and borrowers advertise and rent items like power tools, golf clubs or designer dresses online. Or, someone seeks help from another individual online to help with tasks like packing boxes or housecleaning.

Check out the following tips to help protect yourself and your stuff:
When lending goods such as a designer dress or bicycle, get a security deposit to help cover any losses. Capture photos and other information in your home inventory.


You could be liable for renting out items that you know don't work properly. Your homeowners policy may not cover the transaction because you were paid in exchange for the rented goods.


Hiring a stranger to help with home cleaning, moving or other tasks through sites such as TaskRabbit? Find out whose insurance covers what. The service may offer a guarantee, but often it is secondary to any insurance or policies you may already have in place.